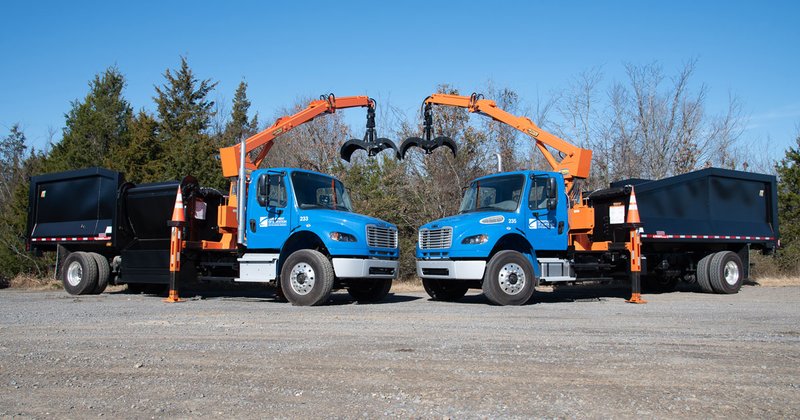 The City of Conway will be ringing in the new year with the addition of residential bulky item collection, provided by the Conway Department of Sanitation. This much anticipated service will be at no additional charge to the resident.
"City Hall is very vocal regarding litter and illegal dumping. We want it to stop. With this new service, our goal is to keep those big, unsightly, broken down things out of yards and off sidewalks and roadsides. Our Adopt-A-Street litter prevention program is off to a great start thanks to resident and local business efforts, and I know our Department of Sanitation will offer this new service seamlessly. We really are working together to keep our city beautiful," said Mayor Bart Castleberry.
Collections will officially begin January 14, 2019. The Department of Sanitation will begin taking service appointments January 2.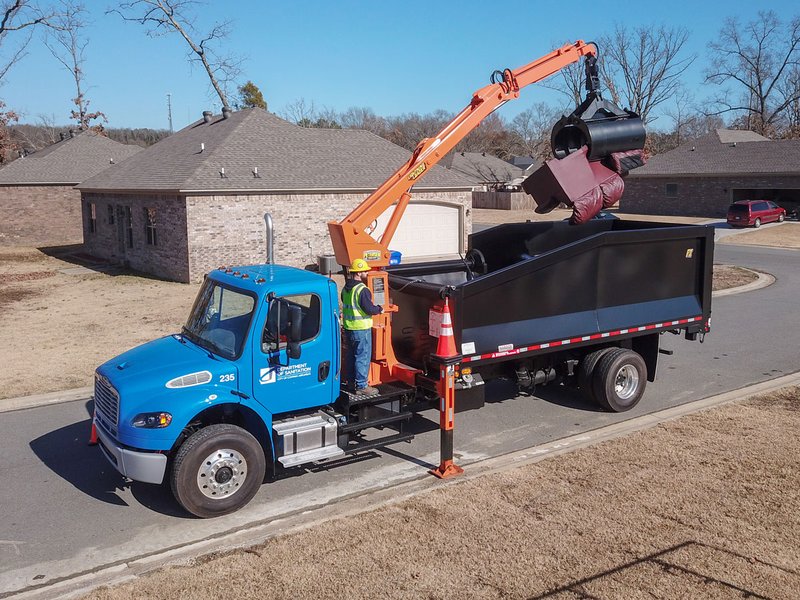 "Our men and women are working hard every day to keep Conway clean and healthy. We recognized, however, a need was still yet to be met. This new service will help residents, who are without access to a large vehicle or truck, properly get bulky household items to the landfill,." said Department of Sanitation Director Joe Hopper.
A resident-only service, three items per collection and up to two collections per calendar year are permitted for each residential account. Some specialty items (no different than when brought directly to the landfill) will require a nominal disposal fee. This fee allows the landfill to dispose of the item properly, per state and federal guidelines. So residents can plan accordingly, fee information will be made available online at conwaysanitation.org prior to city's start of service.
Quick Facts
To make an appointment, call the Department of Sanitation at 501.450.6155 or visit conwaysanitation.org.
An appointment is required.
For each residential account, there may be up to three (3) items per collection and two (2) collections per year.
There is no additional charge for this service. However, for specialty items, a nominal disposal fee will be applied to the resident's next Conway Corp bill.
Those residential accounts utilizing paid, weekly, green-cart curbside garbage collection are eligible for this service. Commercial properties, including apartment complexes and other multi-family housing units consisting of four or more units, are not eligible.
Common bulky items accepted curbside:
sofa
chair
barbecue grill
smoker
outdoor furniture,
mattress
dresser
Common bulky items accepted with disposal fee curbside:
refrigerator
A/C window unit
water heater
washer
dryer
lawn mower
Common bulky items not accepted curbside:
yard waste
bricks
car parts
tires
bags of garbage
pallets
batteries
hazardous waste
As always, City of Conway residents are encouraged to bring items directly to the city landfill for disposal and recycling. All general household waste is accepted, with most at no charge. The city landfill is open Monday-Thursday, 7:30 a.m. - 3:30 p.m. / Friday, 7:30 a.m. -3:00 p.m. / Saturday, 8:00 a.m. - Noon. Proof of residence is required.
Serving the Conway, Arkansas, community, the Department of Sanitation provides residential, commercial, industrial, and recycling collection services. Large roll-off container leasing, facility tours, and recycling education are also available. To learn more about services offered, visit conwaysanitation.org and follow on Facebook @ConwaySanitation and Twitter @CwyARSanitation.