Conway City Hall
Address: 1111 Main Street Conway, AR 72032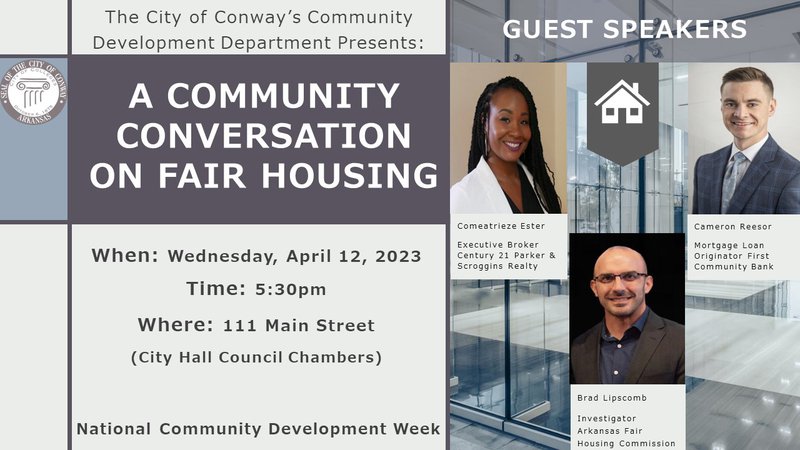 Come celebrate National Community Development Week with us! The City of Conway has a thriving Community Development Block Grant Program. The city's Community Development Block Grant (CDBG) Program receives an annual grant from the United States Housing and Urban Development to provide programs and resources on a formula basis to develop viable urban communities by providing decent housing and a suitable living environment, and by expanding economic opportunities, principally for low- and moderate-income persons.
A Community Conversation on Fair Housing will be held at Conway City Hall on April 12 at 5:30 p.m. Panelist will join us to talk about fair housing and home ownership.
Panelists:
Brad Lipscomb
Comeatrieze Ester
Cameron Reesor
This event will be free and open to the public.