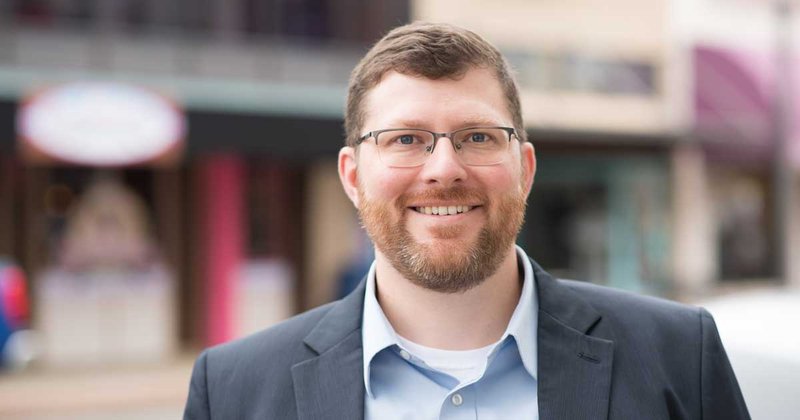 The City of Conway has named James Walden as the new Director of Planning and Development. He replaces long-time director Bryan Patrick who retired December 31.
Walden has 15 years of planning experience across Arkansas.
Under the direction of Mayor Bart Castleberry, Walden will direct all activities dealing with planning for the City of Conway, including the development of plans and programs for the utilization of land and physical facilities.
"James brings a wealth of knowledge and experience. The planning director is vitally important to the city as we plan for our future growth and development. I'm looking forward to seeing progress under his leadership," said Mayor Bart Castleberry.
Walden came to the City of Conway from Garver, an engineering, architectural, and planning firm, where he served as Urban Planning Manager. He was previously the President of Urban Planning Associates, Inc., a planning, municipal management, and GIS firm.
"Bryan [Patrick] did a tremendous job for the City of Conway, and while it will be difficult to replace him, I know we have found the right person in James," said Castleberry.
At Garver, Walden provided a comprehensive range of planning services to cities in Arkansas, specializing in city-wide comprehensive plans, small area plans, and integrated transportation master plans. Recent projects have included work for Bentonville, Russellville, Bryant, Cabot, and Searcy, among others.
His projects in recent years have won awards from the American Planning Association Arkansas Chapter and American Council of Engineering Companies/Arkansas.
Walden holds a Bachelor of Arts in Geography and Anthropology from the University of Arkansas and a Master of Public Administration from the University of Arkansas at Little Rock. He is the Vice President and Past President of the Arkansas Chapter of the American Planning Association.
Mayor Castleberry would like to thank the members of the search committee who helped the the City of Conway find individuals who could help us best serve the people of Conway. Members included Johnny Adams, Amy Whitehead, Isaac Sims, Jeff Standridge, John Nabholz, and Denise Perry.