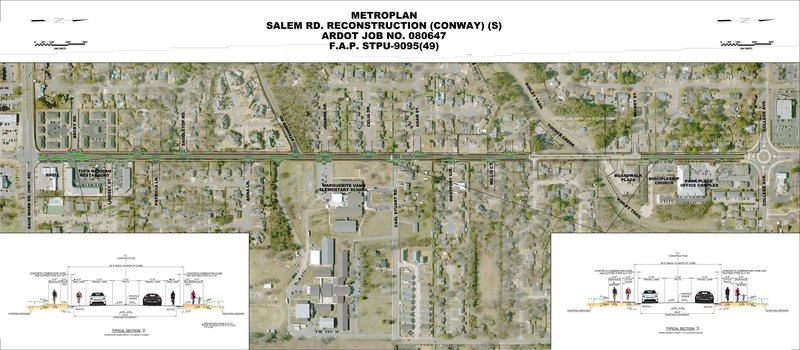 The City of Conway invites interested individuals and entities to submit feedback and provide comments on the proposed plan to rebuild Salem Rd from Dave Ward Dr to College Ave. The public comment period began August 1, 2023, and will extend until August 16, 2023. Personally identifiable information provided by individuals submitting public comments may be published.
After a review of comments received from citizens, public officials, and public agencies, a final Tier 3 Categorical Exclusion document will be prepared and submitted to FHWA, documenting the final environmental clearances and impacts associated with the proposed plan.
For additional information, please visit salemroad.transportationplanroom.com, call us at 501-823-0730, or email us at PublicInvolvement@GarverUSA.com.
Public Comment Period
The public comment period is from Tuesday, August 1 through Wednesday, August 16. Submit comments online, by phone, by email, or by mail.
Phone
Submit comments by calling 501-823-0730.
Email
Submit comments by emailing PublicInvolvement@GarverUSA.com.
Mail
Mail written comments to the address below. Download and print the comment form here.
Garver
Attn: Keegan Doan
4701 Northshore Drive
North Little Rock, AR 72118
Online
Submit comments by filling out this convenient online comment form.
Accommodations
Anyone needing project information or special accommodations under the Americans with Disabilities Act (ADA) is encouraged to write to Keegan Doan, 4701 Northshore Drive, North Little Rock, AR 72118, call (501) 823-0730, or email PublicInvolvement@GarverUSA.com 🔗. Hearing or speech impaired, please contact the Arkansas Relay System at (Voice/TTY 711).