The City of Conway will host a Zoom meeting to gather public input for the city's Rebuilding American Infrastructure with Sustainability and Equity (RAISE) grant application on Thursday, September 23 at 6:00 p.m.
Click here to register the ZOOM meeting. The meeting will be archived to the city's YouTube channel.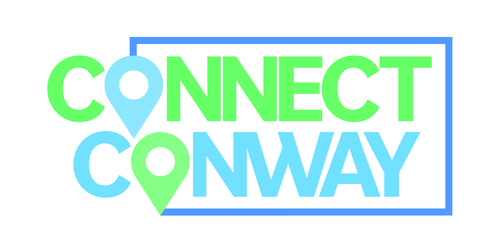 "We want to connect parts of Conway that historically haven't been connected and build a safe, connected, and accessible transportation option for people who live or work in areas without trail infrastructure.," said transportation department director Finley Vinson.
"Conway has a robust network of bike lanes compared to other cities our size. We're making progress on repairing and expanding our sidewalk network. But we don't have a good trail network. Kinley Trail and Stone Dam Creek Trail are both great but they don't connect and they don't reach the central and eastern areas of the city," said Vinson. "There are parts of town where people don't feel comfortable walking or riding their bike on the side of a road or highway. Conway needs a connected network of trails that can be used by anyone to access opportunity in parts of town that are too hard or impossible to access."
Preliminary work on trail routes has been completed by city staff but public input will be necessary.
In addition to trail routes, amenities like WIFI, lighting, benches, restrooms, water fountains, access points, trail heads, bike repair stations, signage and public art are up for discussion.
"In communities across the country, there is tremendous need for transportation projects that create high-quality jobs, improve safety, protect our environment, and generate equitable economic opportunity for all Americans," said U.S. Secretary of Transportation Pete Buttigieg. "With RAISE grants, we are making those needed investments in our communities' future."
Projects for RAISE funding are evaluated based on merit criteria that include safety, environmental sustainability, quality of life, economic competitiveness, state of good repair, innovation, and partnership. Within these criteria, the U.S. Department of Transportation will prioritize projects that can demonstrate improvements to racial equity, reduce impacts of climate change and create good-paying jobs.
The program is highly competitive with 680 projects funded out of over 9,700 applications. It is one of the few U.S. DOT discretionary programs for which regional and local governments can directly compete for multimodal transportation funding.