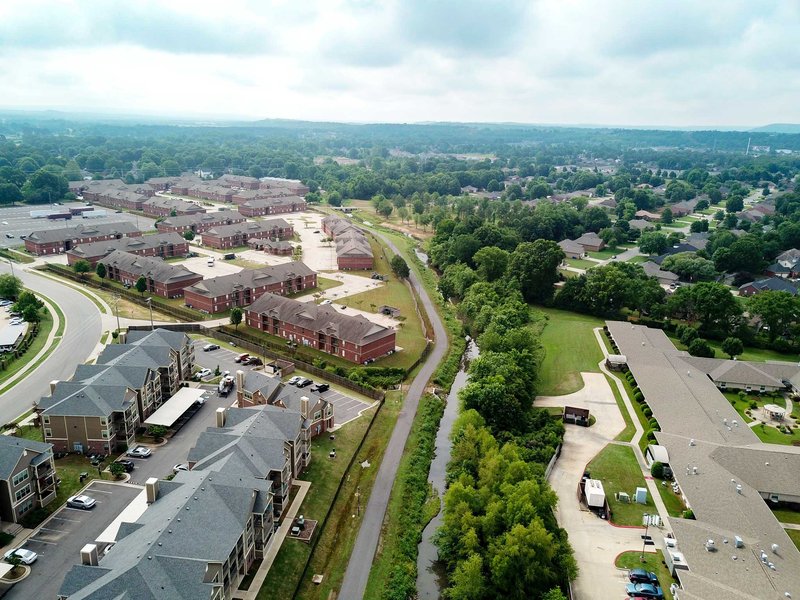 The Office of the Mayor has been awarded a matching Recreational Trails Program grant from the Arkansas Department of Transportation to lengthen Stone Dam Creek Trail.
Currently, the 2,200-foot trail begins at the Dave Ward Drive pedestrian overpass and ends at the public parking lot at the Mimosa Street trail head. When completed the 1,100-foot extension will increase the length of the trail by over 40-percent. It will begin at the Mimosa Street trail head and end at Donaghey Avenue. Preliminary designs are now underway.
The program funds construction of new trails and major maintenance of existing trails. The program provides for an 80-percent federal share and 20-percent non-federal share for each project.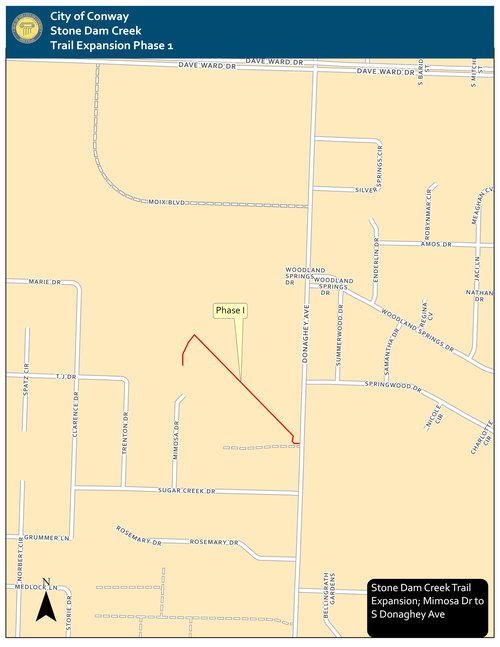 The Recreational Trails Program will fund $178,000 while the Conway Parks & Recreation Department will supply the city's match of $44,000 from the Conway Advertising & Promotions fund.
Currently, Stone Dam Creek Trail is most typically used for recreational purposes and is unable to provide widespread commuter uses due to its connectivity.
Mayor Bart Castleberry said lengthening Stone Dam Creek Trail will get the city one step closer to connecting our trail network to our larger pedestrian network.
"Having a pedestrian network connected to schools, parks, shopping areas and other community services is essential to creating a walk-friendly city," Castleberry said. "Building a safe and connected trail network will benefit all citizens, regardless of how they get from point A to point B."
Mayor Castleberry has ideas and conceptual plans to extend the trail farther in three additional phases as funding becomes available.
"I have instructed our grants administrator to actively seek funding sources for the additional phases of the trail," Mayor Castleberry added.
This program, administered by ARDOT, provides funding to local project sponsors (public and private/nonprofit agencies) to construct and maintain motorized and non-motorized recreational trails and trail support facilities. The ARDOT works closely with the Federal Highway Administration to administer the program. The Recreational Trails Program is funded through a portion of Transportation Alternatives Program funds set aside specifically for recreational trails. [23 USC 213(f)-(g)]
---
Related